January 13, 2021 — Wes Monceaux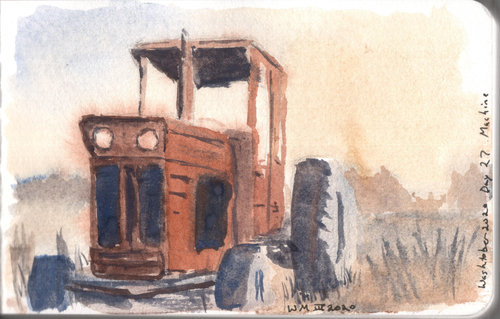 I decided to participate in a watercolor painting-a-day challenge in October 2020. It was organized by Liron Yankonsky and called "Washtober 2020". For those not into watercolor painting, a "wash" is basically a layer of transparent watercolor paint. A painting is typically made by layering these washes.
"Wash" + "October" = "Washtober"
Even though many of the topics (or prompts) were out of my comfort zone to paint, I found it fun. It definitely gave me a feeling of improvement.
Here are each of the paintings.