January 13, 2021 — Wes Monceaux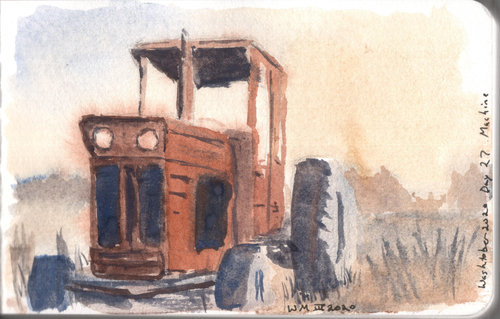 I decided to participate in a watercolor painting-a-day challenge in October 2020. It was organized by Liron Yankonsky and called "Washtober 2020". For those not into watercolor painting, a "wash" is basically a layer of transparent watercolor paint. A painting is typically made by layering these washes.
"Wash" + "October" = "Washtober"
Even though many of the topics (or prompts) were out of my comfort zone to paint, I found it fun. It definitely gave me a feeling of improvement.
Here are each of the paintings.
September 28, 2020 — Wes Monceaux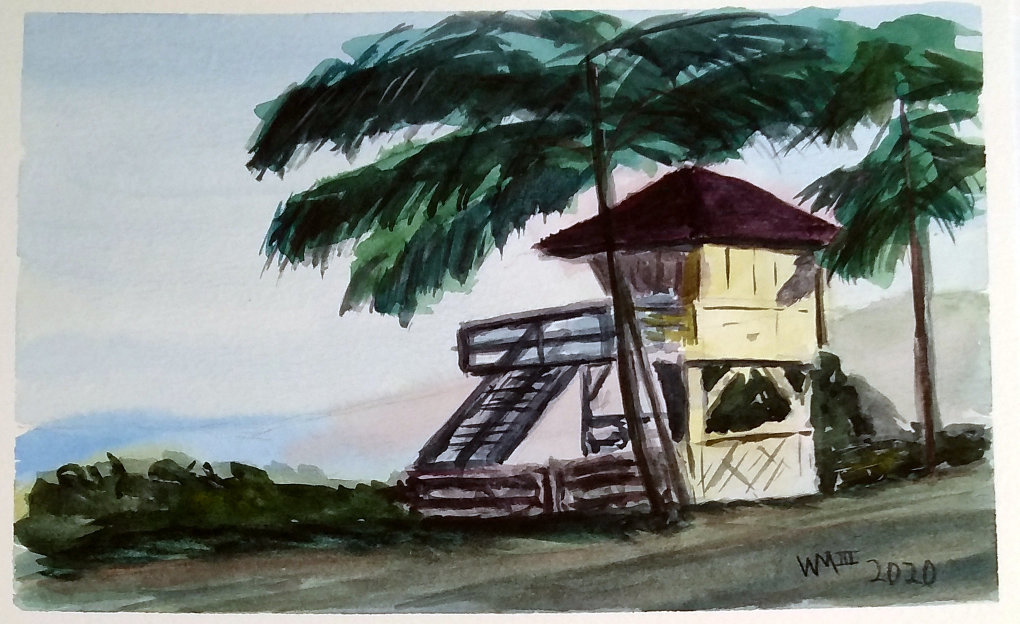 I have been trying to get more of a "loose" feel with my watercolor paintings. I think the technique of connecting large shapes based on a value study is finally clicking with me.
Here is my first attempt using a photo I took of a lifeguard station on a trip to Maui, HI.
May 18, 2020 — Wes Monceaux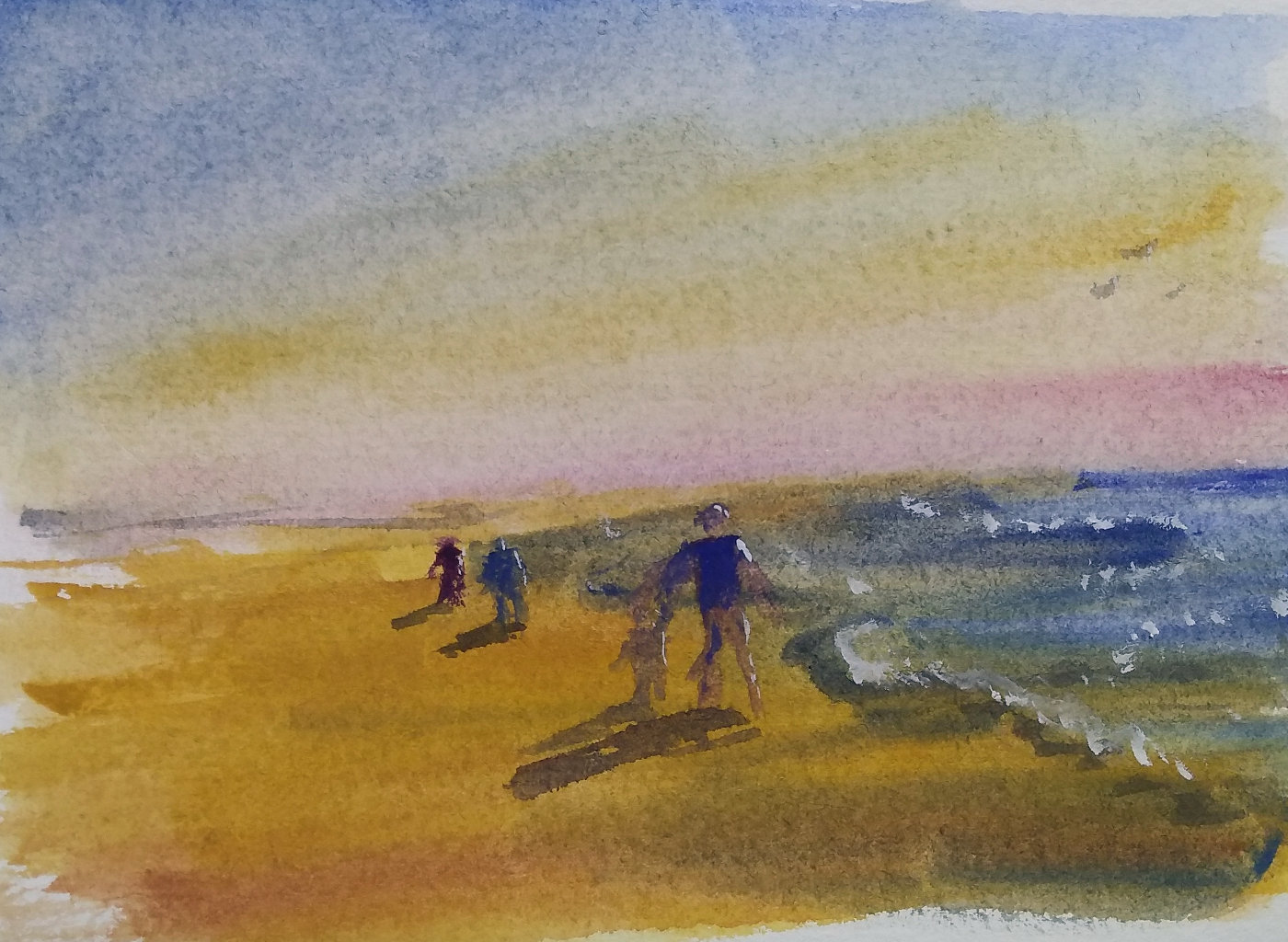 I decided to just do a few minutes of watercolor practice playing with combining Burnt Sienna, Ultramarine Blue, Cobalt Blue, and Yellow Ochre. I notice lots of uses for combining these to generate interesting neutralized colors.
After practicing a few abstract figure shapes, I decided to try and create a little beach scene.
May 17, 2020 — Wes Monceaux
I took a photo of a tractor parked at the edge of a field across the road from our house. I decided to try and paint a small study of it.
There are several things I'm not particularly happy with...