September 28, 2020 — Wes Monceaux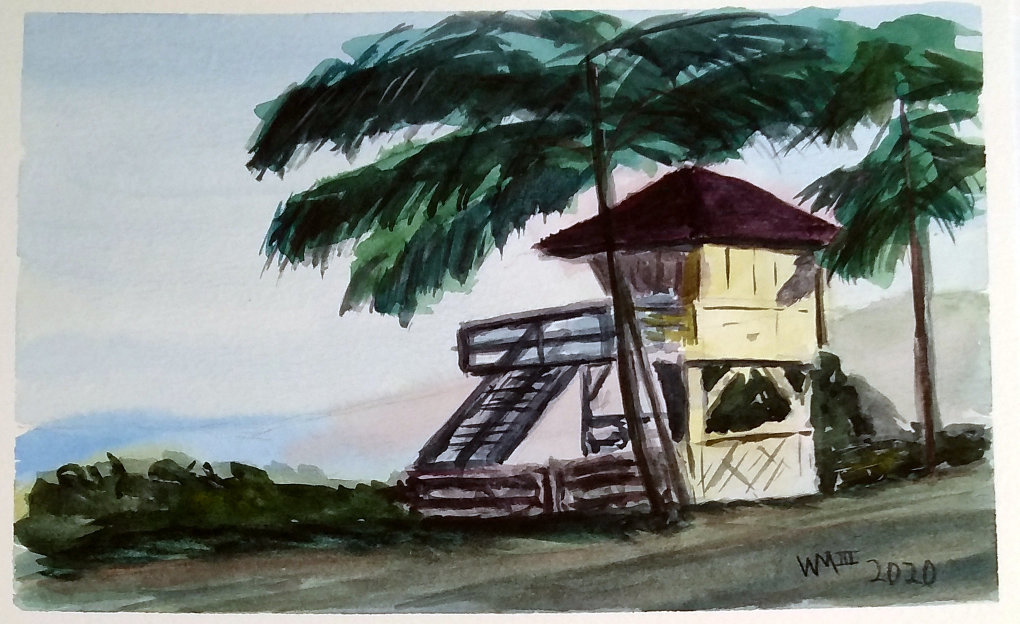 I have been trying to get more of a "loose" feel with my watercolor paintings. I think the technique of connecting large shapes based on a value study is finally clicking with me.
Here is my first attempt using a photo I took of a lifeguard station on a trip to Maui, HI.