May 18, 2020 — Wes Monceaux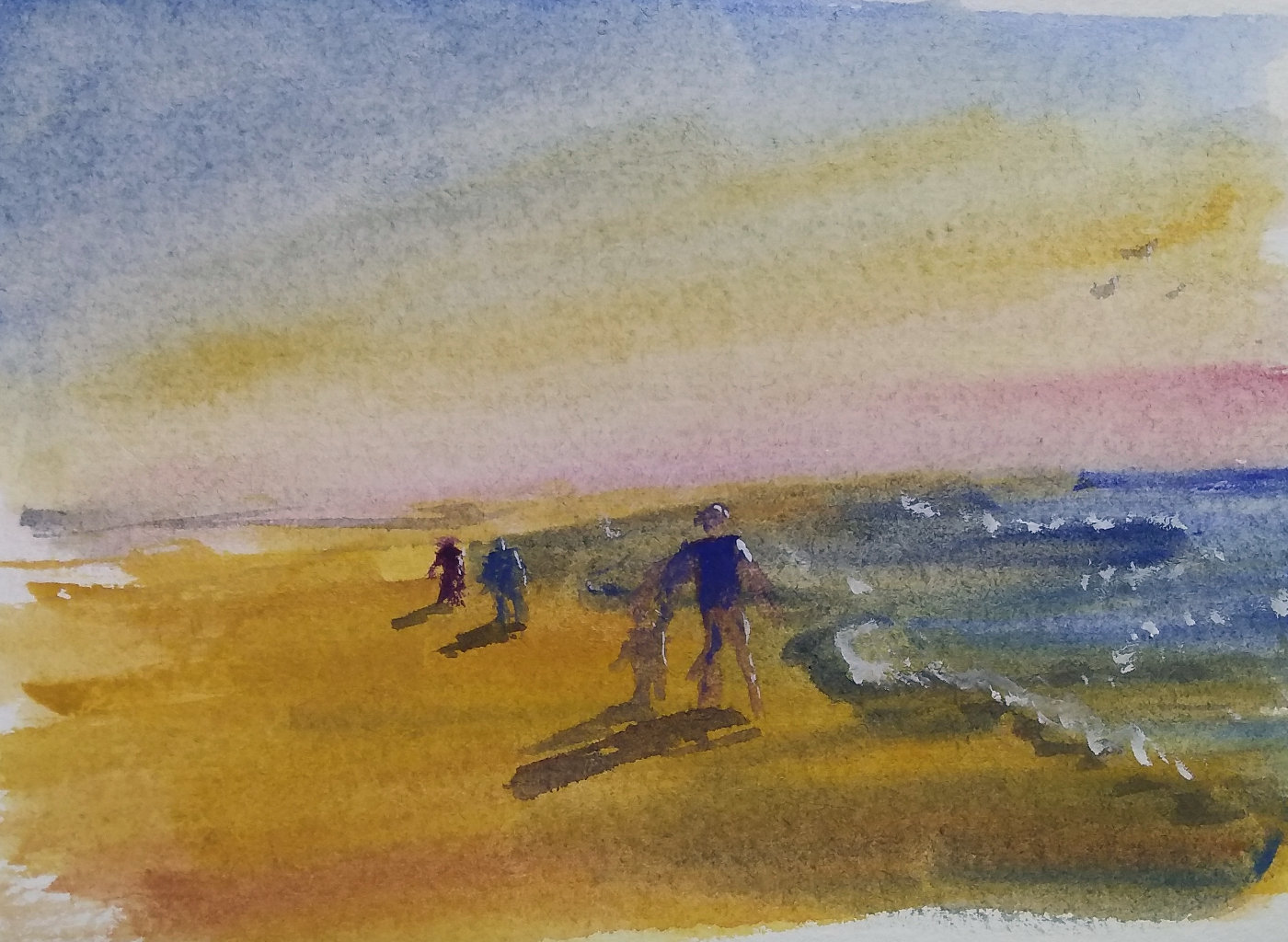 I decided to just do a few minutes of watercolor practice playing with combining Burnt Sienna, Ultramarine Blue, Cobalt Blue, and Yellow Ochre. I notice lots of uses for combining these to generate interesting neutralized colors.
After practicing a few abstract figure shapes, I decided to try and create a little beach scene.
May 17, 2020 — Wes Monceaux
I took a photo of a tractor parked at the edge of a field across the road from our house. I decided to try and paint a small study of it.
There are several things I'm not particularly happy with...